International Actors Ensemble presents
"Boondies from the Bard's Garden"
at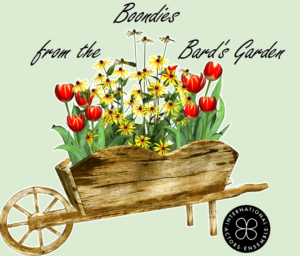 IAE actors David Meadows, Jean Sergent, Adele Quoral and Natalie Beran are participating in Geelong After Dark this May in Geelong, Victoria, Australia! Bringing a series of sonnets, monologues, and scenes from the Bard.
Date: Friday 4 May;
Time: 6.30 – 7.30pm and 8.30 – 9pm
Where: Pop up in Little Malop St central & Geelong Performing Arts Centre, Aitchinson Place (map)
---
About Geelong After Dark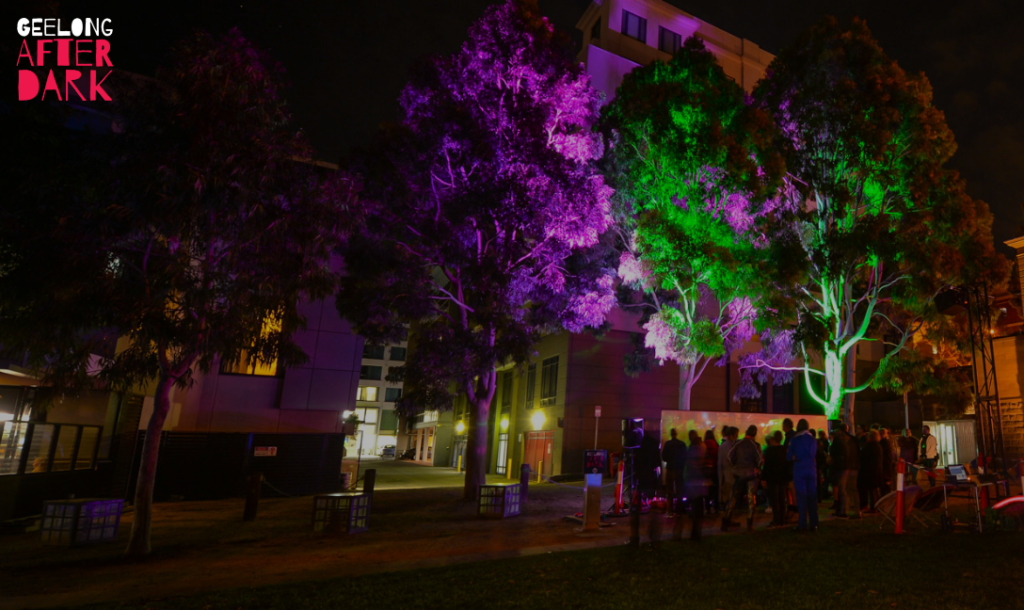 Geelong After Dark brings Central Geelong alive with edgy and surprising art works illuminating secret, unassuming and unexpected places.
Free and family friendly, explore the city and experience short, sharp art happenings, street performances, live music, roving theatre and spoken word.
Go on an Amazing Art Adventure with your kids;
head to the Geelong Library & Heritage Centre for Big Word of Mouth to add your take to the story;
play a song or two on the People's Piano;
enter the giant immersive spider web, Spider-Goat & the Insect Electro at the National Wool Museum;
follow the Apprentices of the Royal Explorers Society as they delve into imagination to uncover mythologies along Lt Malop Street;
hear how the Fish became the Moon;
hop on board the Boe Audiocyle and use your pedal power to share the music with all around;
see your uploaded Instagram images on the big screen; and more!
Wander the laneways, stroll past street corners, linger in front of lit buildings, enjoy the parks and public spaces transformed by art in every conceivable form.
In 2018, Geelong After Dark will intersect with M~M: Gathering of the City as part of the biennial multi-award winning 80km extreme arts walk, Mountain to Mouth.
Held over two days, Mountain to Mouth traverses the City of Greater Geelong and Borough of Queenscliffe, from the You Yangs to the mouth of the Barwon River, creating a contemporary songline in the tradition of the local Wadawurrung people of Geelong.
Join in as choirs sing in the lead ephemeral art work of Mountain to Mouth, Canoe, as it makes its way along Gheringhap Street to Johnstone Park.
All this and so much more will be on offer when you enter into our city to discover Geelong After Dark!